Clear started life back in 2005 when climate change first hit the radar. Scientists noticed that the planet was warming up, saw ice shelves melting, and realised greenhouse gases were causing it. Sea levels started to rise, coral reefs started to die, and extreme weather events increased. The whole thing spooked us immensely and we decided something had to be done.
But what, exactly? The world would have to decarbonise. But who would lead? Governments? NGOs and charities? Or maybe the citizens of the world would rise up and demand change? We saw the potential for new carbon markets to start finance flowing into decarbonisation projects, and so we built an expensive website featuring some of the world's first carbon offsets to empower people to take action. We launched it… And then… Well, actually it all went a bit quiet.
But why? The reasons are complicated and mainly down to human psychology. And although climate change IS fixable, the solutions aren't convenient. People thought governments would get their fingers out. But 15 years later some countries are even going backwards. Businesses and suppliers have made progress, but nowhere near the rate that's needed. So it wasn't until 2019  – when a Swedish teenager decided to bunk school – that we all decided it was finally time to get involved.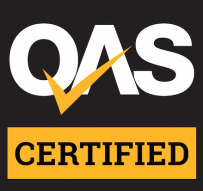 Clear wasn't idle all this time. Our carbon offsets were the first in the world to be independently certified against the world's highest standard for carbon offsetting when the QAS started in 2012 and we have continued to meet or exceed it every year since. Every carbon offset we sell is accounted for line-by-line by an accountant and their independent auditor. We pride ourselves on our customer service and innovation, consistently going over and above our clients' expectations. We build detailed calculation models to allow people and businesses to offset activities like staying in hotels, commuting, public transport, maritime freight and even skydiving and balloon flights. They often include important emissions that are ignored by our competitors. We are currently building an entirely new concept that moves beyond reduction and offsetting to a new goal-directed solution for climate change that allows people to share according to their ability to do so. More on that soon.
People often want to know more about our organisation before they trust us with their carbon offsets. We are a small private company with low overheads. We are focussed on using technology and innovation to empower individuals and smaller companies to take environmental action easily. We don't run a big office with bums on seats, and our development is rapid, agile and efficient. We are not a charity because we aren't asking for donations towards a good cause. We are facing a climate emergency and the most important thing we can all do right now is start funding decarbonisation rapidly, and make sure it's the real deal and we're not kidding ourselves with nice photography and fluffy stories. The projects we invest in are starting to move away from the 'feel good' ones with nice pictures to the ones which scientists say are the most effective and highly additional.