Carbon Offsets for Business
We offer two QAS-Certified options to carbon offset your organisation. Offset immediately with nine new online carbon offsets for business. Or download our free QAS-Certified Business Carbon Footprint Audit Tool, and take the process offline until you're ready.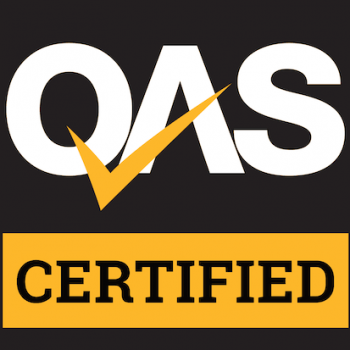 Our Carbon Offsets for Business make it quick and efficient to take responsibility for the emissions caused by your business over any time period you choose. Clear has developed products for Business Flights, Business Hotel Stays, Buildings and Offices, Staff Commuting, Business Vehicles, Business Fuel, Air Freight, Sea Freight and even Skydive Events. To buy carbon offsets for your business now, choose the business activities you want to offset, fill out the details online and add to your cart. Your emissions are covered as soon as you checkout and your Carbon Offset Certificates will be emailed automatically the same day.
Or if you would prefer to work on your calculations offline, you can download our QAS-Certified Business Carbon Footprint Audit Tool and email us when it's complete. The tool will allow you to self-certify, much the same way small to medium-sized companies file tax returns without requiring an auditor. This allows your business to avoid expensive and unnecessary consultancy and audit fees that larger organisations usually require.
If your organisation needs help defining its carbon inventory and achieving more formal claims of carbon neutrality, Clear offers consultancy services customised to your needs.
Organisations who reduce their carbon footprints then offset the rest with Clear can use our QAS-Certified Carbon Neutral Activity Mark on their websites and marketing materials. For tips on how to reduce your emissions before carbon offset, cut costs and help the environment, click here.